you are here: Products > Gallery Products
Gallery Products
Conveyor drums with ceramic or rubber
You can buy various products such as conveyor belts, conveyor drums with rubber and ceramic coatings, wear rubbers, idlers, wiper systems, as well as collars and gaskets. We deliver the products by forwarding agency. Alternatively, you can also supply the components as on-site service.
---
Belt guide rollers for conveyor belts
If a conveyor belt goes wrong sideways, the edges of the belt can be damaged. A tape guide roller prevents this. The tape guide roller is available in various materials: plastic, aluminum, steel or stainless steel. We supply belt guide rollers for conveyor belts, also with assembly.
The dimensions can be found in the PDF: Abmessungen der Bandführungsrolle (*.pdf-Datei, 17 KB). Other dimensions on request.
---
Our warehouse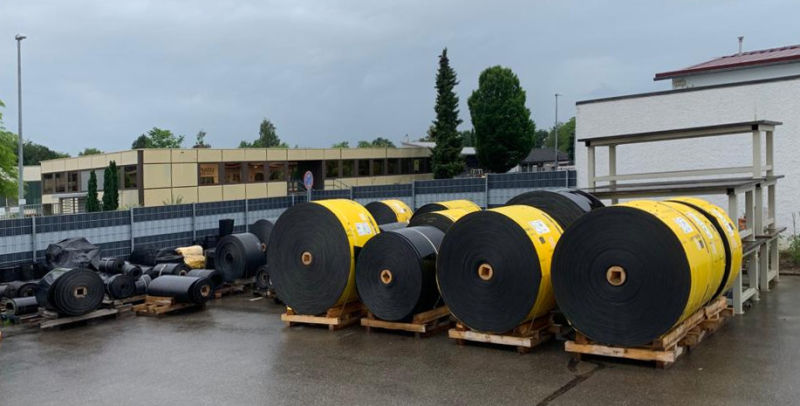 ---